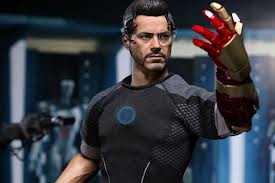 The best joke in
Iron Man 3
starts with the very first line from Tony Stark (Robert Downey Jr.) and delivers a whopper of a punchline at the end of the film. After the events that transpired in the film
The Avengers
, Tony Stark is haunted by the realization that we are indeed not alone in the universe. Stark is having difficulties reconciling this dilemma. He cannot sleep. He spends long hours creating different Iron Man suits to keep his over-active mind focused on one thing at a time. He begins the story by narrating a tale to an off-screen "psychiatrist".
Stark is haunted not only by unseen, alien threats, but by the enemies he helped create. This simple premise elevates Iron Man 3 to new levels. The film is still an action film but this is a more personal journey Stark is about to embark upon. Told in flashback, a youthful, arrogant Stark pruposely avoids a meeting with a crippled man named Aldrich Killian (Guy Pearce), who seeks backing to startup his company, Advanced Idea Mechanics (AIM).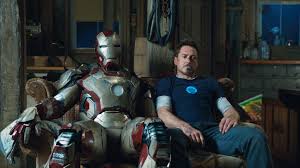 In the present day, Pepper Potts (Gwyneth Paltrow), CEO of Stark Industries, meets with Aldrich who demonstrates a new type of genetic alteration research. Aldrich is again looking for backing from Stark to further develop his idea. Potts refuses to help because the idea can be easily weaponized. Potts' assistant Hoppy Hogan (Jon Favreau) is suspicious of Aldrich and secretly follows them to a meeting outside Grauman's Chinese Theatre. The man Aldrich meets is an ex-soldier who suddenly blows up, sending Hogan to the hospital. Shortly after the explosion, a new threat in the form of The Mandarin (Ben Kingsley) appears on televisions across the nation taking responsibility for the attack and promises more. Tony Stark/Iron Man has to deal with two new threats.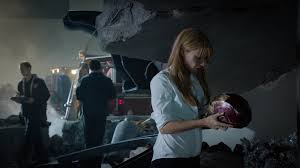 Before Stark can figure out what is going on, The Mandarin attacks, destroying Stark's California estate. Stark and Potts barely escape. The current Iron Man suit, The 42, is all but destroyed. Stark's only clue is the hometown of the soldier who blew up. Stark decides to let the world believe he is dead so he can rebuild the suit while investigating the current events.
Iron Man 3 takes an interesting turn. Stark meets up with 10-year old Harley Keener (Ty Simpkins). Harley is a young version of Stark. He is bullied at school. In his garage, Harley has constructed his own workshop where he converts normal, everyday toys into his personal defensive weapons. Despite Stark's best efforts to do everything himself, Harley is persistent and begins to show Stark that he doesn't have to "go it" alone.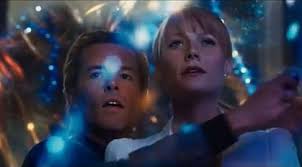 While rebuilding his armour suit, Stark discovers the secret to The Mandarin's attacks. The Extremis Project was initiated to help wounded soldiers regenerate lost limbs. However, there are serious side-effects. Some of the soldiers metabolism causes their bodies to overheat and eventually explode. Stark is facing an enemy that he cannot defeat through his armour alone. The remainder of Iron Man 3 completes Stark's journey of discovery and contains enough surprises, double-crosses, and misdirections to sink a battle ship.
The most amazing aspect of Iron Man 3 is that this is a personal adventure for Tony Stark. His cocky, arrogance caused the nurturing of his enemies' wrath. They have spent years building up the resources to reek vengeance upon Stark. Stark, Pepper Potts and James "Rowdy" Rhodes (Don Cheadle) are in for a major shock once they realize the enormity of the plot. Politics and power-brokering break upon the shores creating more chaos and a race against time for Iron Man and Iron Patriot.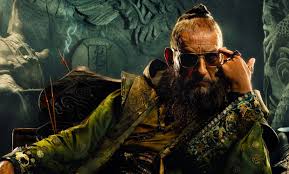 Rarely do comic-book-based stories center on the actors and the characters the way Iron Man 3 does. Robert Downey Jr. gets better with each stint as Tony Stark. Ben Kingsley is fantastic as the master terrorist The Mandarin. The Mandarin is only seen on television sets. Kingsley keeps his gestures to a minimum, using his deep baritone voice and facial expressions to heighten his malice. Guy Pearce is wonderful. Killian begins as a man scorned who turns defeat into success by persuing his dreams without Stark's involvement. Killian almost expects to be turned down again by Stark Industries. His plan may border on the insane, but Killian is far from insane. Pearce keeps Killian grounded and always under control. His vengeance on Stark grows slowly but never goes off the deep end into raving lunacy. Pearce succeeds in creating a truly powerful foe for Stark.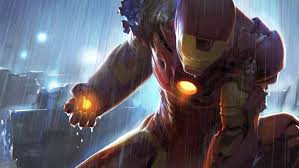 Director Shane Black keeps Iron Man 3 moving at a quick pace. The full plot is very complex with all the twists and turns the story takes. Yet, like Guy Pearce's performance, Black keeps the story on the ground even with Iron Man and the Iron Patriot zooming all over the place. The result is a refreshing, exciting adventure.
Unlike many of the current comic book movie series, Iron Man, Robert Downey Jr., and the rest of the cast and characters keep getting better. More is sure to come! The only question is how soon? The answer is: Soon Come Mon!