James Bond is back for his sixth mission. But, something is missing! Sean Connery is NOT back as James Bond 007. Instead,
On Her Majesty's Secret Service
introduces a new face for 007. George Lazenby takes over the role as the world's most recognizable secret agent.
End result: Connery picked the wrong movie to miss. This one is excellent. George Lazenby is more than adequate. He is very good in the role. Give him a chance. Lazenby brings a new, different level of complexity to James Bond. Connery's Bond was not a very complex character. Connery came to give the audience what it wanted. Lazenby gives the audience a Bond they never dreamed existed, unless you are a Ian Fleming fan.
After SPECTRE's failed attempt to start a nuclear conflict between the U.S. and Soviet Union, there is a world-wide manhunt for SPECTRE #1 Ernst Stavro Bloefeld. Two years later, James Bond (George Lazenby) is still circling the globe trying to sniff out the slightest hint of where Bloefeld went.
During one outing, Bond crosses paths with a mysterious woman suffering from severe depression. She is determined to commit suicide. Fortunately for her, 007 is there to save her life. She isn't very happy. Bond is suddenly attacked by three thugs. During the ensuing fist fight, Tracy flees the scene.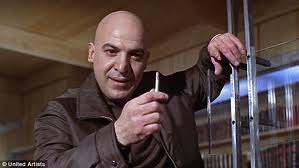 Tough break for 007... or is it? As it so happens, the woman is the Contessa Teresa "Tracy" di Vicenzo (Diana Rigg), daughter of Marc-Ange Draco. Draco is the head of the "Union Corps", a European crime syndicate. Draco may hold the key to locating Bloefeld. However, Draco wants something from James Bond, namely to seduce Tracy. Bond is a little taken back by the offer and he must first report back to MI6.
Bond returns to London to report to M (Bernard Lee). 007 is excited to report that he may have located Bloefeld. M tells Bond the search for Bloefeld is over. It is time to return to business as usual. Bond is enraged and promptly resigns from MI6. Say What?? 007 resigned from Her Majesty's Secret Service? No way. Not a chance? Well, this never happened with the "other fellow".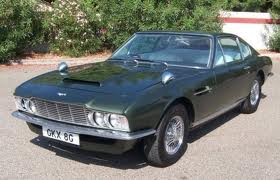 There are many surprises in On Her Majesty's Secret Service. Bond does not meet with Q to collect a bunch of fancy gadgets. Bond is driving the latest model from Aston Martin, but the car doesn't have any specially installed "extras". Bond is involved in more straight up fist fights than in any previous mission.
Producers Albert R. Broccoli and Harry Saltzman have returned to Ian Fleming for Bond's sixth film. They chose one of the best novels of Fleming's series. Screenwriter Richard Maibaum adapted the novel for the screen keeping the movie very close to the novel. He made some changes to include some additional action sequences.
Director Peter Hunt has brought a new, personal style to how he films, composes shots and edits the film. Even with the spectacular sets from Peter Lamont, O.H.M.S.S. does not look like any other Bond film, even though it most certainly is. Hunt uses jump cuts, actors falling out of the frame, and moving camera shots to increase the level of suspense as well as any one's blood pressure.
The skiing sequence as Bond makes a daring escape at night is the highlight of the film. The cinematography, camera setups and framing, the editing, and the acting of Lazenby make this a must-see sequence. Fantastic, edge-of-your-seat excitement!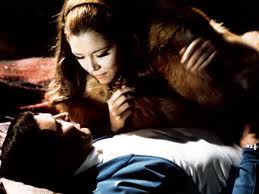 There are plenty of Bond girls to go around in this film. A clinic in the Swiss Alps to cure allergies contains many exotic and beautiful women. None of them can hold a candle to Diana Rigg. Rigg brings a new complexity to the female characters. Rigg conveys all of Tracy's vulnerability, her sadness, her isolation, separation from and anger towards her father. There is a tangible chemistry between Lazenby and Rigg. Tracy's entire outlook on life changes after she meets Bond. Bond goes out of his way to find Tracy just to tell her he is going on a mission. What is wrong with Bond? He never acted this way before. The unthinkable is happening to both Bond and Tracy. They are falling in love.
Telly Savalas takes over the role of Bloefeld. Other than being bald like Donald Pleasance, Savalas doesn't add anything memorable in his portrayal of the world's most dangerous criminal. Maybe the producers should have hired an A-List actor to play this most critical role of Bond's arch nemesis.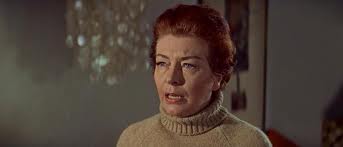 However, Ilse Steppat as Irma Bunt can give Lotte Lenya's Rosa Klebb a good run for her money. Like Klebb, Bunt is not attractive by anyone's standards. She feigns kindness while keeping her girls under very strict control. Bunt is an alpha female who fits in very well in a man's world. Even the men know who is in charge. Ilse Steppat does a marvelous job conveying all of those traits. She is menacing and never, ever smiles. In other words, she is a lot of fun to watch.
O.H.M.S.S. also contains one of the most shocking endings in the history of motion pictures. You can hear a pin drop on a carpeted floor during the last few minutes. Shocking, sad and not a dry eye in the house. On Her Majesty's Secret Service is not only a great Bond film, it is one of the better films ever. This is a must-see film for any Bond fan and for anyone who likes movies. Enjoy! Enjoy! Enjoy!