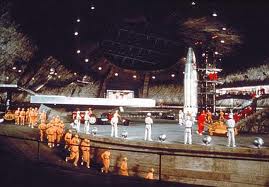 You Only Live Twice
uses an interesting tagline and used only once. "Sean Connery Is James Bond!" Connery has owned the role. So, why not?
Connery is still excellent as everyone's favorite spy. For the first time in the series, You Only Live Twice completely deviates from Ian Fleming's novel. The franchise is heading into unchartered water. Did the producers go for something new? No! They have followed a now tried and tested formula for success. The film is very exciting. The sets, especially Bloefeld's full-scale launch pad, are spectacular. The Japanese locations are also spectacular.
SPECTRE is back. After their previous failures at the hands of James Bond, Ernst Stavro Bloefeld (Donald Pleasance) has taken direct operational control of this caper. SPECTRE has been hired by the Chinese government to steer the United States and the Soviet Union into a global conflict that will catapult China to the top spot in world domination.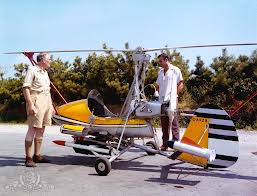 SPECTRE starts by hijacking a Soviet capsule in space. The Soviets blame the U.S. The U.S. warns the Soviet not to tamper with their own upcoming launch. If the U.S. mission goes wrong, there will be war between the super powers. Making matters worse, the world's best secret agent, 007, is murdered while on assignment in Hong Kong. How How will the world survive?
Have no fear! As Bloefelf discovers, "They told me you were assassinated in Hong Kong." Bond replies, "This must be my second life." Bloefeld responds, "You Only Live Twice, Mr. Bond." Thus bringing up a bevy of trivia questions: How do the producers work the title of a James Bond film into the movie itself. Some, as in this case, are quite clever.
You Only Live Twice contains all of the elements now fully entrenched in the James Bond lexicon: Bond's biplay with Moneypenny (Lois Maxwell), his flippant remarks to Q (Desmond Llewelyn), gadgets galore, women galore, and action galore! AND, for the first and only time in a James Bond film, Bond is offered a vodka martini that is "stirred, not shaken. That is correct?" Some things do change!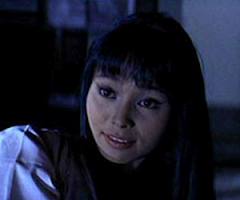 There is something erotic and exotic about the two Japanese Bond girls. Akiko Wakabayashi and Mie Hama are both amazingly sexy, even when they just stand around and smile. Maybe this has something to do with both women appearing in only a bra and panties for some of their scenes with Connery.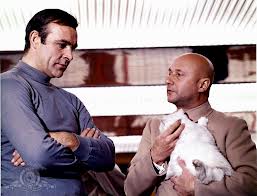 In two prior Bond films, SPECTRE #1 was only shown from the waist down, concealing his face. Here, Donald Pleasance takes on the persona of James Bond's arch-nemesis Ersnt Stavro Bloefeld. Bloefeld is the world's #1 criminal. He is on every list of "Most Wanted". Yet his identity has remained a secret, until now. As a Master Criminal, Pleasance brings nothing to the role to suggest supreme nastiness, cunning, guile. Pleasance does not play the part of a man capable of holding the world hostage from nuclear bombs, let alone cause a conflict between the U.S. and Soviet Union. As an actor, Pleasance is not much of a threat.
SPECTRE agents Osato (Teru Shimada) and Helga Brandt (Karin Dor are also not very threatening to Bond. Sure, they put Bond through tough spots, but 007 survives without a scratch. Bond is as cool, calm and collected as ever, no matter what the crisis. SPECTRE has not yet learned that "you don't mess around with Bond."
Ian Fleming's novel, of the same name, would not translate to the big screne as an action film. The novel is a more personal journey for 007. The screen writers now have free rein to give James Bond a mission that is on the mind's of all citizens of planet Earth. What would happen if the Soviet Union and the U.S. were pulled to the bring of global thermo-nuclear war? Could any one stop this from happening? Have no fear, James Bond is here!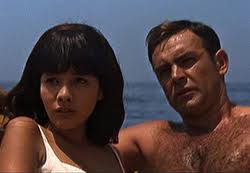 For his fifth outing as James Bond 007, Sean Connery now has the acting chops to play the role in his sleep. Unfortunately, the screenwriters do not give Connery anything to sink his chops into. Connery takes his acting seriously, but there is clearly something missing. The screenwriters do not take the character to a new level. They keep Bond firmly grounded in the proven formula for success, even though this mission involves outer space.
You Only Live Twice is a rousing, thoroughly enjoyable entry in the James Bond franchise. However, things are beginning to look more and more like "been there, done that!" Only the names have been changed to protect the innocent. Still, enjoy the ride!